Louisiana Energy Startups Will Have Accelerator To Aide During Oil Slide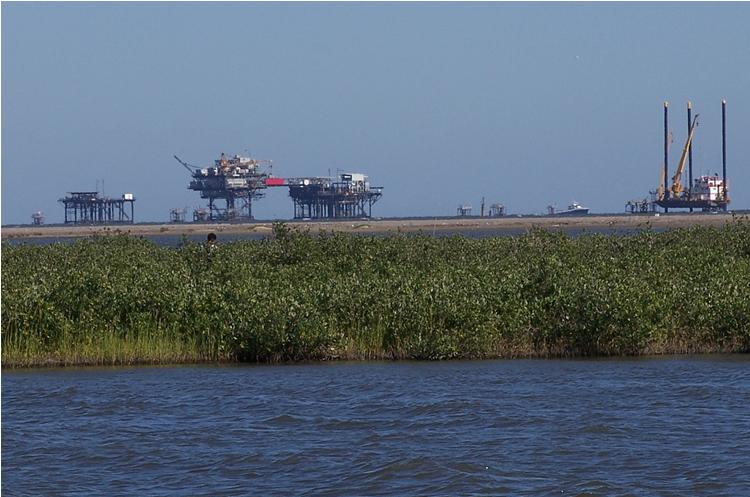 It's amazing how much loss we've seen in the oil and energy sectors over the past 12 months. Exit Strategy USA covered this very topic a few months ago as we saw this playing out for over a year. The Louisiana oil and gas industry has lost billions and the state is suffering from it. Why is the Louisiana oil and gas industry suffering?
A boom of cheap natural gas brings a bright future and initial promise of billions of dollars in petrochemical and manufacturing investments in south Louisiana over the next decade. But due to the cheaper natural gas, Louisiana energy sectors are suffering.  Energy firms are cutting spending, cost and jobs due to low oil prices, which have dropped by over 50 percent since summer 2014.
Louisiana Energy Startups Wanted
One New Orleans investor saw it coming and decided to react on it. Hank Torbert couldn't think of a better time to launch an accelerator program for nascent energy startups and that's exactly what Hank did. On August 3rd, Torbert joined  Idea Village, a New Orleans startup incubator, to launch ENERGYx. ENERGYX is a new 12-week business accelerator aimed at helping Louisiana oil and gas startups in the troubled market.
Torbert is an experienced private equity investor. He's also associated  RLMcCall Capital Partners in New Orleans. Torbert will be meeting and interacting with the participating startups on a weekly basis. The initiative is part of the growing lineup of entrepreneurial programs linked to New Orleans Entrepreneur Week held in March.
ENERGYx Program And CAPITALx Program
The Southeast Louisiana Energy Initiative, a group of energy industry executives interested in growing and expanding the region's oil and gas industry, is backing the ENERGYx program. The group is asking Louisiana startups participating and developing solutions for the energy sector to submit applications. The awesome thing about this program is the fact they'll will be matching each with industry experts, capital and other resources. Only a total of 5 startups will be accepted.
When all is said and done t the end of the 3 month period, several participants will be chosen to enter Idea Village's CAPITALx program. The CAPITALx program connects a handful of local startups with potential investors, a great opportunity for all of them. These companies will also be eligible for $75,000 in seed money provided by the Southeast Louisiana Energy Initiative.
Chip Goodyear, the former CEO of BHP Billiton and one of the group's organizers, said the goal is to "identify and support the next generation of energy startups in the region."
Torbert noted that many south Louisianans have gotten rich developing products, tools and marine vessels to serve the industry. Torbert hopes ENERGYx can fast-track good ideas, connecting emerging oil and gas companies to suppliers, potential customers and funding."There is a tremendous amount of intellectual capital here," Torbert added.
This may be just what the doctor ordered for the struggling oil and gas industry here in Louisiana, especially South Louisiana.
Interested startups have until Sept. 4 to apply. More information on ENERGYx can be found at  http://ideavillage.org/pages/detail/179/energyx.
---