Louisiana Business Brokers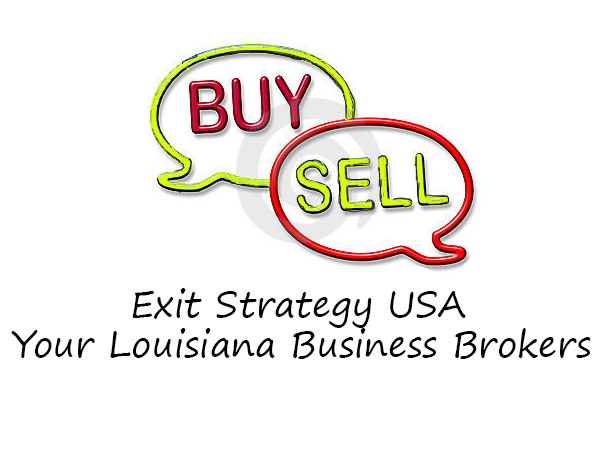 The thought of owning your own business may sound exciting, and it very well can be, but to get off to the best possible start, it is important to consider the use of a professional business broker. With decades of experience helping Louisiana business owners and business owners across America, our business brokers can be the equal voice in your business purchase decision. There are many things to account for when buying and operating a business such as financing, current market conditions and pricing. Our business brokers will also help you realize your business and lifestyle goals.
When selling a business, business brokers can help you properly value the price of the business. Because business brokers know what buyers are looking for, they can provide valuable advice so that you can attend to the details that will help make your business most saleable. Business brokers can also help attract more prospects to your business for sale with their extended network of business resources and contacts.
So when you are faced with the question as to whether it is worth using a business broker to buy or sell a business, consider these benefits. You should find that the benefits can easily justify any fees that may be involved. Our Louisiana business brokers are here to help you and your business. Even if your business isn't located in Louisiana, we can help. It all starts with a simple phone call to Daryl or Mike.
Business Brokers can be a very valuble resource if you are looking to buy or sell a business. Buying or selling your business can be a complex endeavor, so it is often very valuable to have a professional guide you through the process. If you are searching to buy a business, brokers can assist you in finding a business or franchise that best fits your needs, personality, and experience. Once you find a business to purchase, brokers can also assist in putting together a sound financing package to make your dream a reality. If you are looking to sell your business, brokers can also play an important role by helping you prepare your business for sale, price it correctly, and market it effectively. Business Brokers are also well connected with other professionals such as accountants and attorneys who may be needed to assist in the acquisition or sale of a business.
Our Louisiana business brokers have decades of experience. Don't hesitate to contact us today, we're here to help. Contact us at (337) 418-9290 or use our email contact form.
---