Doing Business In Louisiana And Why You Should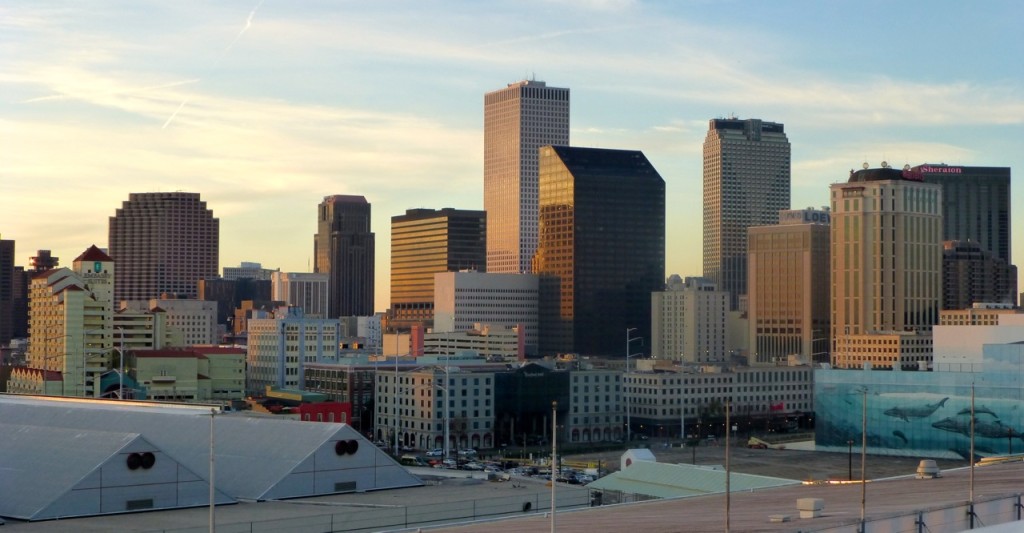 Bold statement, huh. It's no secret, companies these days are making big bucks doing business in Louisiana. The latest findings support that fact even further. Did you hear the big news released by Site Selection? Site Selection ranked the state of Louisiana No. 4 in its 2015 Top State Business Climate Rankings. That's a big deal, a big mark from a reputable company. Here's the details.
Louisiana Ranks 4th Among 50 States
This ranking marks the 6th consecutive time Louisiana has earned a Top 10 ranking in the annual Site Selection report. Gov. Bobby Jindal's office said the ranking reinforces the state's reputation as a top location for business investment and job creation. Not only is the state great for doing business, its great for starting a business in Louisiana as well.
This may surprise you. The administration said Louisiana was ranked No. 25 just six years ago. In 6 years, Louisiana has hit the 4th spot from 25th. This only supports what I've been saying all along, let's do business in Louisiana! If you're looking to invest in Louisiana business opportunities or to start a new business in Louisiana, this is the time. Honestly, there's never been a better time to do business in Louisiana.
Economic Development In Louisiana
"Economic development has been a top priority for this administration, and recognition such as this from a respected source like Site Selection magazine is a welcome validation of our efforts," Jindal said in a prepared statement. "From the outset, we have stressed important changes to the way we do business in Louisiana — cutting taxes, revamping workforce training and reforming our governmental ethics laws."
Jindal said "results speak for themselves: Today, Louisiana is a leader in helping businesses and industries expand within our state, relocate to our state, invest in Louisiana and create jobs here for current and future generations." Jindal is absolutely right. The state of Louisiana has made huge strides in the last 6 years, the state has made smart business decisions. You don't climb the ranks as Louisiana has without making the right choices along the way.
Louisiana Is Perfect For Multiple Industries And Markets
The governor said the business climate is "ideal" for advanced manufacturing, software development, energy, aerospace and other industries to invest in Louisiana. You name it, Louisiana has it. Louisiana is the perfect playground for a wide range of markets and niches. The state is growing at great rates, this is why we've been busy all year long. As soon as one business sales, another Louisiana business goes up. The transitions has been quick and often.
"It is gratifying to see Louisiana climb in this ranking over the past several years," said Gregg Gothreaux, president and CEO of Lafayette Economic Development Authority. "This recognition will be very important to keep the momentum going for the state and Lafayette as we continue to diversify the economic base."
"The recent attraction of three technology companies and filling those positions, as well as similar positions at other companies, will help to mitigate the tough times we are currently experiencing due to depressed oil prices," Gothreaux added.
For Site Selection rankings, half the score results from a survey of corporate site selectors who are asked to rank the states based on their recent experience of locating there. Jindal's office said the other half is based on an index that includes total new projects year-to-date, both overall and per capita; state tax burdens on new and established companies; and performance in Site Selection's annual Top Competitive States ranking.
Louisiana Business Rankings
Louisiana was No. 2 on the Site Selection list in 2014, No. 6 in 2013.
Other high rankings for Louisiana include:
Business Facilities ranked Louisiana No. 3 in its Best Business Climates ranking.
Area Development magazine ranked Louisiana No. 8 in its Top States for Doing Business ranking.
Professional Louisiana Business Experts
If you're looking to start a business in Louisiana or plan on doing business in the state, you can get on the right track by talking to our experienced business consultants in Louisiana. With over 100 years of business experience in Louisiana, it just makes sense. Contact the team at Exit Strategy Louisiana today at 337-418-9290 to learn more.
---