CPA Exit Strategy Planning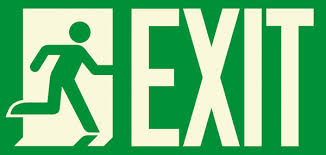 When it comes to building and growing your business, having an exit plan is likely the last thing on your mind. And although it may not appear like an important step in your business planning, it's a vital element to any successful business owner. Having your CPA exit strategy planning approved now will benefit you in the long run and especially when you begin the exit process.
An exit strategy plan is exactly as it's described, an exit plan when you choose to leave your business. In the end, you're going to sell, buy or fail. Not many alternate scenarios. Each circumstance brings a set of challenges that must be met. One day, you're going to leave your accounting firm. Exit Strategy USA can help.
Succession planning is the process of transferring ownership from one group of managers and owners to another. Whether the transfer is to family members, key employees or third parties, the plan must align your personal, family and financial objectives. Developing and implementing a well-designed succession plan and exit strategy is essential—whether your goal is to ensure the survival of a business from one generation to the next, or to maximize the after-tax proceeds from the sale of the business to a third party.
You should never wait until the last minute to begin your exit strategy planning. It doesn't matter if you're 5 years away from your exit or 20 years, you need to start thing about your CPA exit strategy now.
There is a lot that you can accomplish with the assistance of your tax, accounting and other advisors in order to increase the value of your business while you own it as well as when you transfer it. The return on an investment of time and resources in this area is often repaid to you many, many times over when it comes time to sell or transfer your business. If you're a CPA and need to plan your exit, we can help. Contact us today at (337) 418-9290 or contact us via email.
---